What does Stroke Solutions do?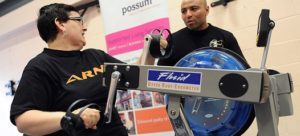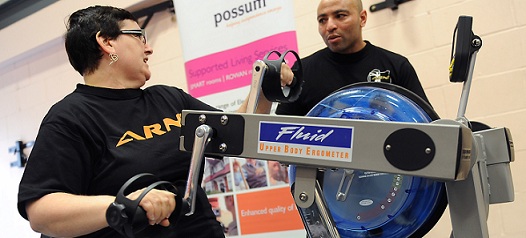 Stroke Solutions Ltd administers the matching service of Stroke Survivors to Arni Instructors. Hundreds of professional instructors and therapists have qualified through the ARNI (Action for Rehabilitation from Neurological Injury) Institute UK since 2007 but ONLY those who are invited to join as specialist Associate Instructors may then be available to you via Stroke Solutions. ARNI Associate Instructors have to sign up to a legal contract between themselves and Stroke Solutions which is designed to regulate practice. For example, Associates maintain their CPD by attending stroke rehabilitation professional development symposia at University College London and Royal Society of Medicine. You can easily check the veracity of an Instructor by phoning us and quoting the unique number shown on his/her Associate card.
Stroke Solutions
Is a professional agency linked to the ARNI Institute which safeguards the rehabilitation process
Facilitates specialist rehabilitation and exercise with a fully qualified and insured ARNI Associate Instructor
Monitors best practice of ARNI Associate Instructors
Safely and securely collect all applicable fees and pays Instructors for you
Creates regular opportunities for your instructor's continued learning of the neurorehabilitation evidence base and rehabilitation techniques
Monitors your progress using information via regular calls from us and information collated from your instructor
Gives you a point of contact, to whom you can speak with about your rehabilitation progress
Supports your instructor to optimally help you
Emails and texts you session reminders
Will do its best to arrange cover if your Instructor cannot make it that week
Gives you the reassurance that you can expect a high quality service
What will you find in your login section upon signing up with Stroke Solutions
You will be given a login area on our website where you can read the details of the instructor with whom you've been matched with in your area
You can find out the options for rehabilitation training sessions from our Clinical Referrals Manager (Kathy). You will find that your instructor will come out and meet with you, without any obligation to proceed further
You can then pay for an initial session and after that get increasing discounts on session bookings if more than 4 sessions are bought at once
You can set training dates in collaboration with your instructor and you will then be able to see them via your online calendar and get email and text reminders about them
You can add notes of reference for the Clinical Referrals Manager and you will be called regularly by the Programme Manager (Jane)
You can have enhanced access the Shop which gives you discounts from products to consider and others not available to public
You can get regular invitations from ARNI and Stroke Solutions about conferences, meetings and free master-classes with Dr Balchin and trainers
If you are unable to use the computer yourself, this process will all be taken care of by the Clinical Referrals Manager – just call Stroke Solutions.